GlenDronach 12 Scotch whisky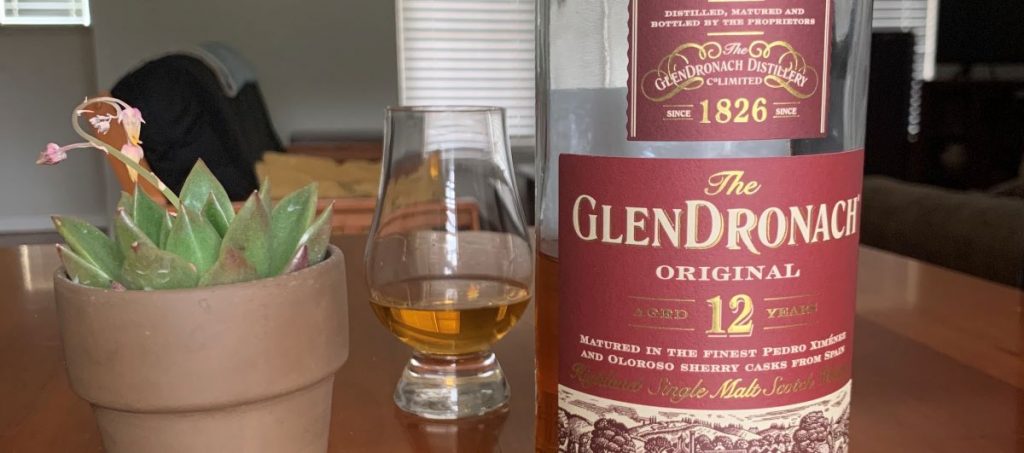 We may earn commissions from the companies mentioned in this post. View our FTC disclosure for more information.
How do you pronounce GlenDronach?
Lol, you're not alone. There are a great number of videos online that feature people speaking the names of various Scotch whisky distilleries. My favorite, Mikael Vester, doesn't have a video for this particular whisky so you'll just have to rely on your Google Fu, or just think Glen Chronic.
As a general rule, if you're not from Scotland and/or don't speak Gaelic, your first guess as to how to pronounce a Scotch whisky is going to be wrong. Again, you're not alone. I've done homework on a whisky only to order it at a fancy restaurant and receive a blank stare in return.
What the snobs might say
The GlenDronach Original, 12 year old Scotch whisky is a Spanish sherry cask matured, single malt expression crafted in the highlands of Scotland. The casks, specifically, are from Pedro Ximénez and Oloroso sherry which lend their distinct sweet and spicy notes on the palette. It's non-chill filtered, natural color, and bottled at 43%.
Appearance
Amber/Gold
Nose
Vanilla, warming spices, clove, cinnamon, dried apricot, almond
Palette
Smooth, clean, creamy, oak, sherry, dried fruits
What I'm gonna say
Well, technically, I just said the other stuff too so call me a snob if you must. It's a new whisky for me, as I generally lean (heavily) toward Islay malts. I've been pleasantly surprised by it from the beginning. It has a nice medium-heavy mouthfeel, a fair amount of sweetness without being cloying, and a clean finish.
The highland region of Scotland produces a large variety of whisky, and I think this one could be a new staple in my cupboard. Although, I'm going to stay on the lookout for other GlenDronach bottlings for comparison! Just make sure you're drinking your whisky out of a proper whisky glass
!
You can read about the Glendronach distillery on their website.