Amazon Prime Day Saris Fluid2 Cycling Trainer Review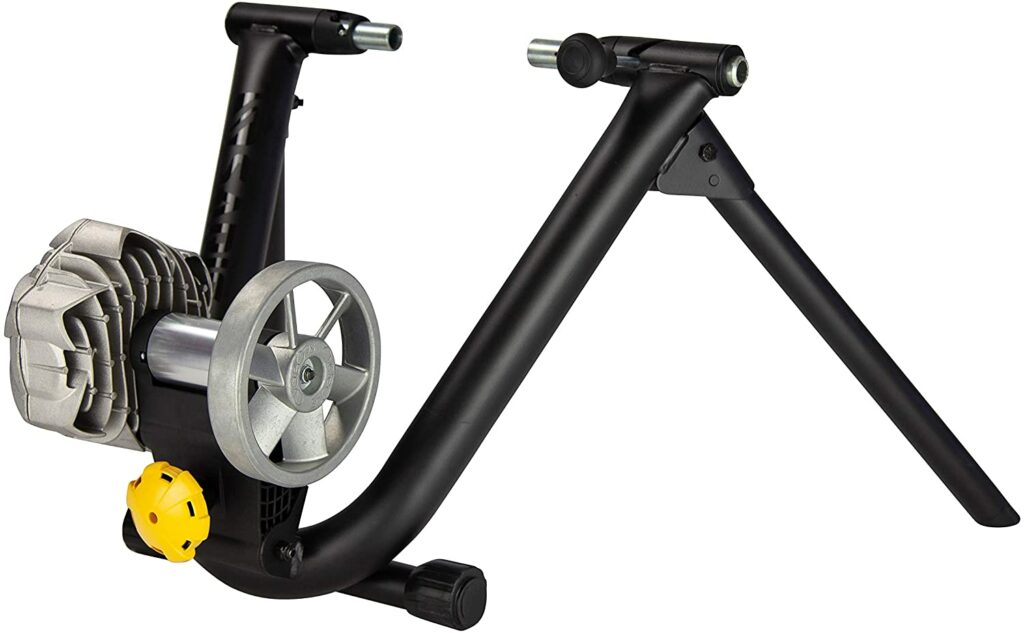 We may earn commissions from the companies mentioned in this post. View our FTC disclosure for more information.
If you were thinking about using the upcoming Amazon Prime Day to finally order that Saris Fluid2 Cycling Trainer you've been planning on getting, give it another thought. I was really excited to order mine very recently only to receive not one, but two broken ones in a row!
From the Amazon website:
fluid resistance unit provides a quiet and consistent ride
progressive resistance offers the widest resistance range and road-like feel.
best-selling trainer in the usa.
compatible with zwift and other indoor cycling apps.
"2" resistance unit roller allows for 650b, 700c, 26″, 27″ and 29″ wheel sizes – up to a 2.0 tire."
this trainer is designed to fit common road and mountain bike frames with included steel quick release skewer and has three settings for rear dropout spacing: 120mm, 130mm and 135mm.
Fit type: Universal Fit
From me:
The first one appeared to be okay, and I assembled it and even rode on it a few times. After around the fourth time of use, it began to whine and click on every rotation of the resistance roller. The whine just got louder and louder as I rode. After deciding I couldn't take it anymore, I packaged it up and returned it for a replacement. It's supposed to be quiet, right? I received a replacement promptly and was thrilled to give it another chance. When I opened the shipping box, I couldn't tell right away this one was defective, but opening the inner box (the one the product is packaged in) I could see that the fluid was leaking and the cardboard box had soaked much of it up. That was the last straw! I sent that one back for a refund.