Custom NGINX config for Synology Web Station on DSM 7.2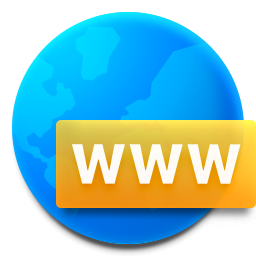 We may earn commissions from the companies mentioned in this post. View our FTC disclosure for more information.
If you're anything like me, you don't like to install extra packages, like Apache, when you already have a perfectly good instance of NGINX running. I've been using Synology Web Station for many years, and have always had a custom nginx.conf file in each website's root directory. In DSM versions past, it didn't matter, as the config file's where I wrote my include never changed. I recently upgraded my Synology NAS to the latest OS version, DSM 7.2-64561, and now things are much different. Not only did the old configs get completely wiped out, the new ones are overwritten each time a package is updated…any package as far as I can tell! What's more, the name of the config files change as well. It's a real mystery, but I've solved it and will share it with you today!
What we must do is find some way to get our include statement inserted after updates/upgrades. I don't have an automated way to do that at this time, but I thought I'd at least share the bash script that I wrote to do the heavy lifting. It iterates over the conf.d directory looking in each file, and looks for the line matching your defined web root directory. It splits that out and appends the include statement to the end of the file, if it doesn't already exist! Lastly, it restarts NGINX so the new settings can be applied.
You shouldn't need to modify anything more than the first two variables, if any at all. I hope you find it useful. Please let me know in the comments 🙂
#!/bin/bash

# Edit this variable if necessary. Path to web directory
web_dir=/volume1/web

# Edit this variable if necessary. The name of your desired config file
conf_file=nginx.conf

# Include filenames beginning with a '.' in the results
shopt -s dotglob

# Define search pattern
search_pattern="$web_dir/([a-zA-Z\.]+)"

# Directory of config files
directory_path=/usr/local/etc/nginx/conf.d

# Iterate over contents of directory
for file_path in "$directory_path"/*; do

    # Check if item is of type file
    if [ -f "$file_path" ]; then
        
        # Check if there's a match for the search pattern
        if grep -qE "$search_pattern" "$file_path"; then
            
            # Get the site directory path for the website corresponding to this config file
            site_dir=$(grep -oE "$search_pattern" "$file_path" | tail -n 1)
            
            # Create an include statement
            new_line="include $site_dir/$conf_file;"
			
            # If the new line doesn't already exist, append to the end of the file
            if ! grep -q "$new_line" "$file_path"; then
            	echo "$new_line" >> "$file_path"
            	echo "$new_line added to $file_path"
            # Otherwise, do nothing
			else
				echo "include exists for $site_dir"
			fi
        fi
    fi
done

# Restart nginx
nginx -s reload && nginx -t
If you find a quick and dirty way to make sure that this gets run after the files change or are overwritten, I'd love to hear it! Here's my solution: I created a triggered task that's started on boot-up. It points to the following script which checks the md5 checksum of the files every 10 seconds. You just need to edit the part that says /PATH/TO/THE/SCRIPT/ABOVE.sh
#!/bin/bash

# Wait for boot-up to complete starting packages
sleep 120

# Path to files
file_path="/usr/local/etc/nginx/conf.d"

# File pattern
file_pattern=".service.*.conf"

# Store the initial MD5 hashes of the files
declare -A initial_md5_hashes

# Function to check if a file has changed
file_has_changed() {
  local file="$1"
  local current_md5_hash=$(md5sum "$file" | awk '{print $1}')
  if [[ $current_md5_hash != ${initial_md5_hashes["$file"]} ]]; then
    return 0  # File has changed
  else
    return 1  # File has not changed
  fi
}

# Get the initial list of files matching the pattern
files=()
while IFS= read -r -d '' file; do
  files+=("$file")
  initial_md5_hashes["$file"]=$(md5sum "$file" | awk '{print $1}') 
done < <(find $file_path -name $file_pattern -print0)

while true; do
  # Flag to indicate if changes have occurred
  changes_occurred=false
  # Check if any file has changed
  for file in "${files[@]}"; do
    if file_has_changed "$file"; then
      echo "File '$file' has changed."
      changes_occurred=true
    fi
  done

  # Call script if changes have occurred
  if [ "$changes_occurred" = true ]; then
    echo "Executing the script..."
    /PATH/TO/THE/SCRIPT/ABOVE.sh
  fi

  # Sleep for some time before checking again
  sleep 10
done