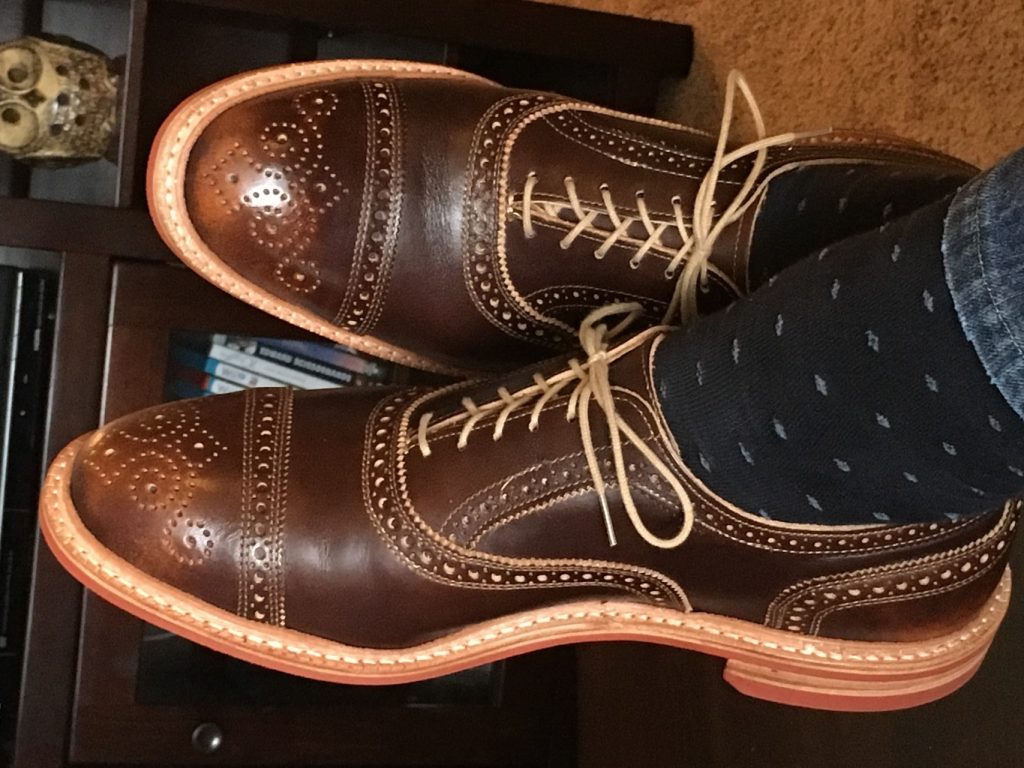 We may earn commissions from the companies mentioned in this post. View our FTC disclosure for more information.
If you're anything like me you like to look well put together while not sacrificing comfort. A man's shoes say a lot about him and offer insight into his sole. Get it? Sole! In MAN Boot Camp, we're going to discuss a few things about shoes, boots, and other footwear. I'll also share with you my favorite shoe brand and some stores at which I've received excellent customer service.
The go-to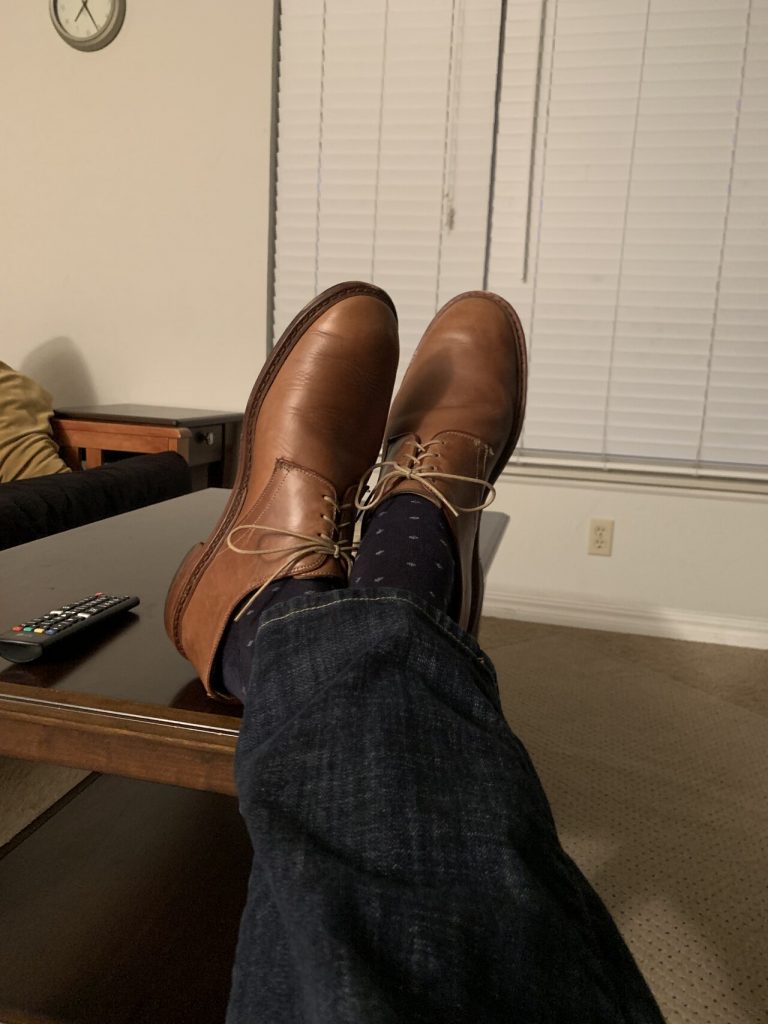 There's a shoe for every occasion, but there are a few chameleons out there that work equally well for more than one. I like a nice cap-toe boot as my go-to piece. They look good with jeans, slacks, for casual, or business casual dress. The versatility is great, and the comfort is the icing on the cake. A boot provides a little more room in the toe area and, generally, a tad more comfort in the foot bed.
A cap-toe or plain-toe blucher, like the one to the right, is also a nice, comfortable, versatile option. These shoes may or may not have a rubber sole, so it's important to double check. For the most versatile footwear, you must be able to run a muck in the muck! Or at least walk on a wet sidewalk without stressing.
Runner up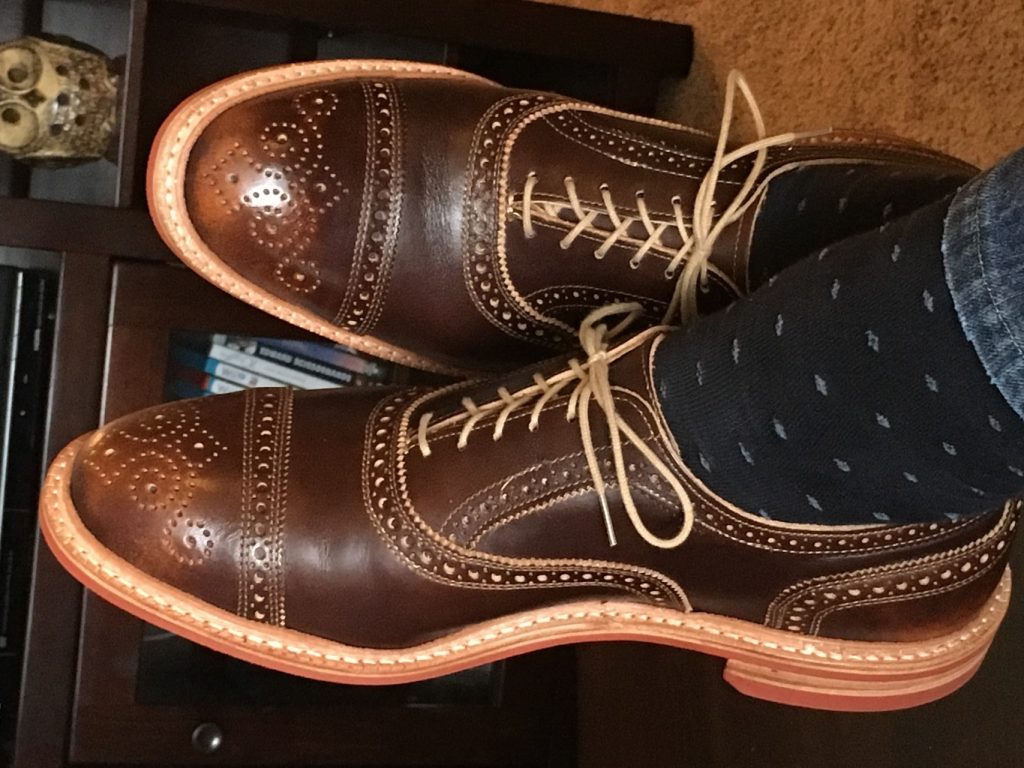 If you're not into boots, casual oxfords are my second favorite. They're a classic look and the leathers are generally more supple, allowing for more overall comfort. An oxford can come in a plain-toe, cap-toe, wingtip. Oxfords may also have broguing, which refers to perforations that were originally to allow water to drain from them. Oxfords with broguing are considered less formal. The shoes to the left, and also depicted in the featured image, are one of my favorite pairs. They're a cap-toe oxford with broguing, and are made of very soft leather. They breath well, conform to my foot perfectly, and have a rubber sole great for all-weather conditions.
For dress
Of course there's no substitute for a proper dress shoe. The plain-toe oxford is the most formal of the oxford line-up and is a classy, elegant style. The type of leather will determine the level of formality. Less formal leather would be calfskin. Patent leather is the coated, shiny leather that you would see worn with a tuxedo, and is considered to be the most formal of all.
My favorite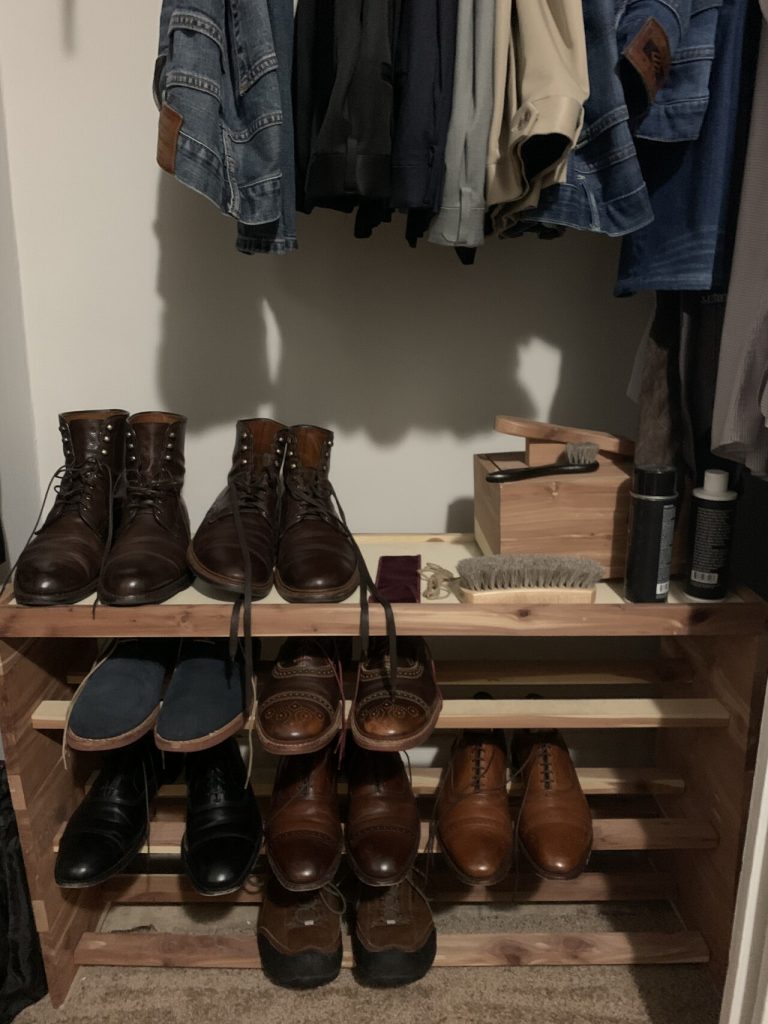 My favorite shoe brand by far is Allen Edmonds. They make fantastic footwear fit for a fine gentleman such as yourself. I have a small collection in the works (pictured right), and I plan on adding more. I'll try to get a better picture of those boots in the upper left of the photo sometime. They're so freakin dope I can't even stand it.
Here are the two stores where I had the best experiences. The customer service is top notch!
Remember, shoes can be MANly. Get some great shoes and take care of them, and they'll last you a lifetime!