We may earn commissions from the companies mentioned in this post. View our FTC disclosure for more information.
A palpable sense of excitement over coffee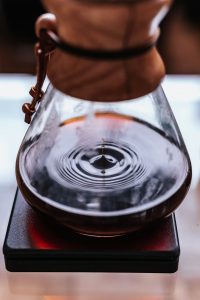 I've been busy since my last post about opening The MAN store. Soon after launching those pages I had to rush to fill orders which, in turn, motivated me to create a more professional online store. I'm happy to announce the opening of my new business, Concerto Coffee Roasters, LLC! Please visit the website when you are ready to try some freshly roasted coffee. Pro-tip: that last link will take you there in a new window, but if you're not the link clicking type, visit .
I'm not sure how long the Behmor will be able to hold up to my new business model. I'm thinking I might be able to run two side-by-side until the business is off the ground enough for me to order the roaster I really want. If you happen to have more expendable cash than you know how to spend, I'm accepting financial assistance via PayPal. Please note that this is not a tax-deductible donation, but a gift to a poor coffee lover starting a business in America.
The dilemmas
Free Shipping
I really want to be able to offer free shipping. It's the norm, right? I see this on almost every website and I can't imagine how any company does it. I've searched high and low, and the cheapest I can ship a single package of coffee in the U.S. is $5.70. That's not even including the cost of packaging. At that rate, offering free shipping means I'm pretty much giving coffee away. The catch is, if I ordered hundreds of pounds of raw coffee, I would get a price break which could offset that loss some. I just don't have the capital, or the storage for that amount of coffee. I may never know how small businesses make a profit, but I'm determined to find out.
Subscriptions
This one has me tearing my hair out on a daily basis. I want to offer subscription service, but it's such a pain in the ass to set up. All the merchants collect payments differently, and a simple and cost effective method for my customers to check out doesn't exist. I would have to pay $$$ to set it up so that anyone could easily checkout with a subscription, or build something myself…which I really don't want to do. As an alternative, I could allow folks to contact me to request one, and send an email that allows them to check out, but who's going to do that? Why is that even a thing?
The solution to date has been to set up a PayPal button that you can click to check out. It's decent, actually, and you can check out as a guest if you don't have a PayPal account, which I think is fantastic. What I don't like is that a customer can't simply add the subscription to their shopping cart. I suppose that's a small price to pay, but I don't want to deter anyone from subscribing. Subscriptions are not only smart business, they're smart for consumers that like having things delivered on the regular without a hassle.
If any of you have a suggestion for a simple subscription solution, I'll gladly take recommendations through my contact form or through the comments section below.
Enough of my complaining
I'm a MAN. I'm not going to sit here and whine about all my frustrations, but I am going to ask for your support. Please visit and poke around! You might find something you like. If you have any questions, reach out through the contact form on either that site or this site, or leave a comment below.